Lullaby for Colors



Meshalya, Group Exhibition (2022)
Hansen House, Jerusalem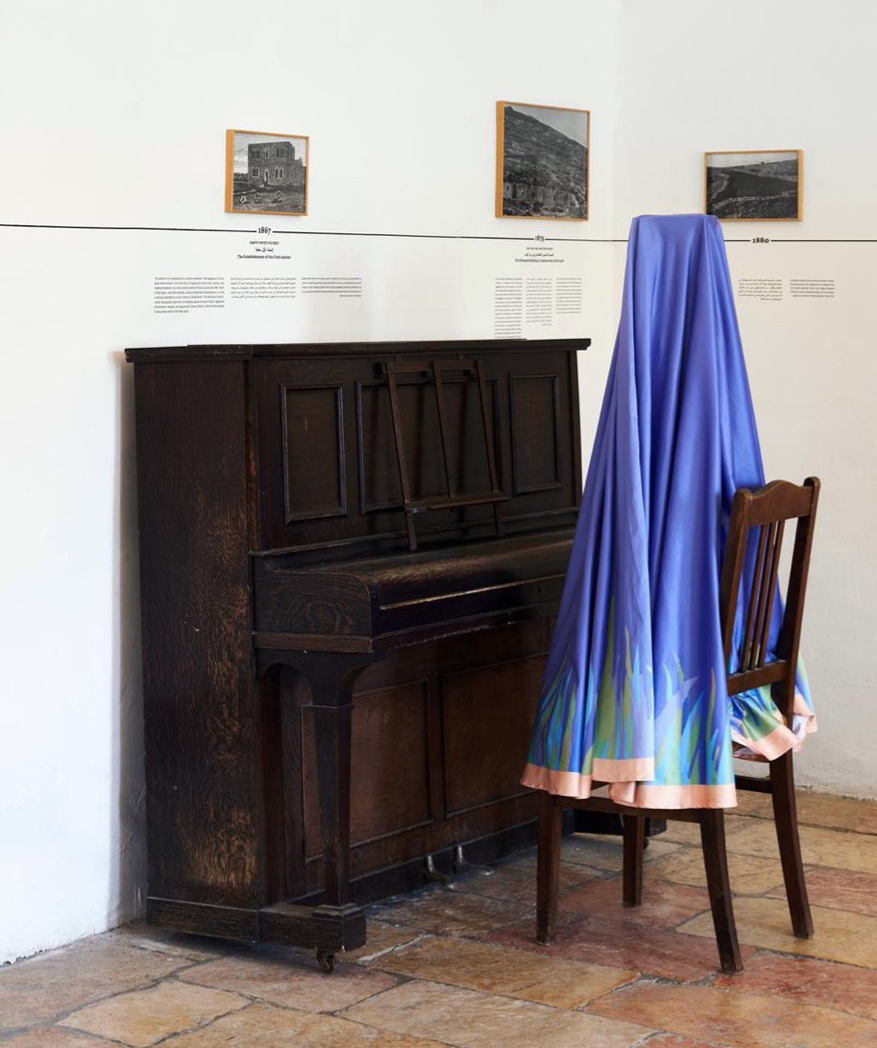 Lullaby for Colors, 2022
Site-specific sound installation, mixed media, variable dimensions


In a glass display cabinet, located in the historic exhibition space of Hansen House, lays a recording of the album "Naomi Shemer Songs" (1968), performed by the singer Shuli Natan. The tape belonged to Sara, a former resident of the leper shelter that operated at the Hansen House. A loudspeaker in the form of a ghost hums the song that closes the album: "Lullaby for colors".

︎︎︎ Video documentation

The exhibiotion was a graduation project of MA in Arts Policy and Theory: Internship in Curatorial and Critical Writing program by Bezalel Academy of Art & Design. Main curatorial concept of the exhibition was Meshalya.

Meshlaya is an instrumental introduction to an orchestra playing in the Moroccan Andalusian style - an opening melody played freely and without rhythm. The moment the direction of the tools may sound like improvisation, but it is actually written and has a clear outline. This is the initial and fundamental stage in the process of performing the piece that contains the essence of the melodic motifs of the musical chapter that will follow.