When Spring Falls Asleep


Solo Exhibition (2022)
Uri & Rami Nehoshtan Museum, Ashdot Ya'akov
Curator: Tali Ben Nun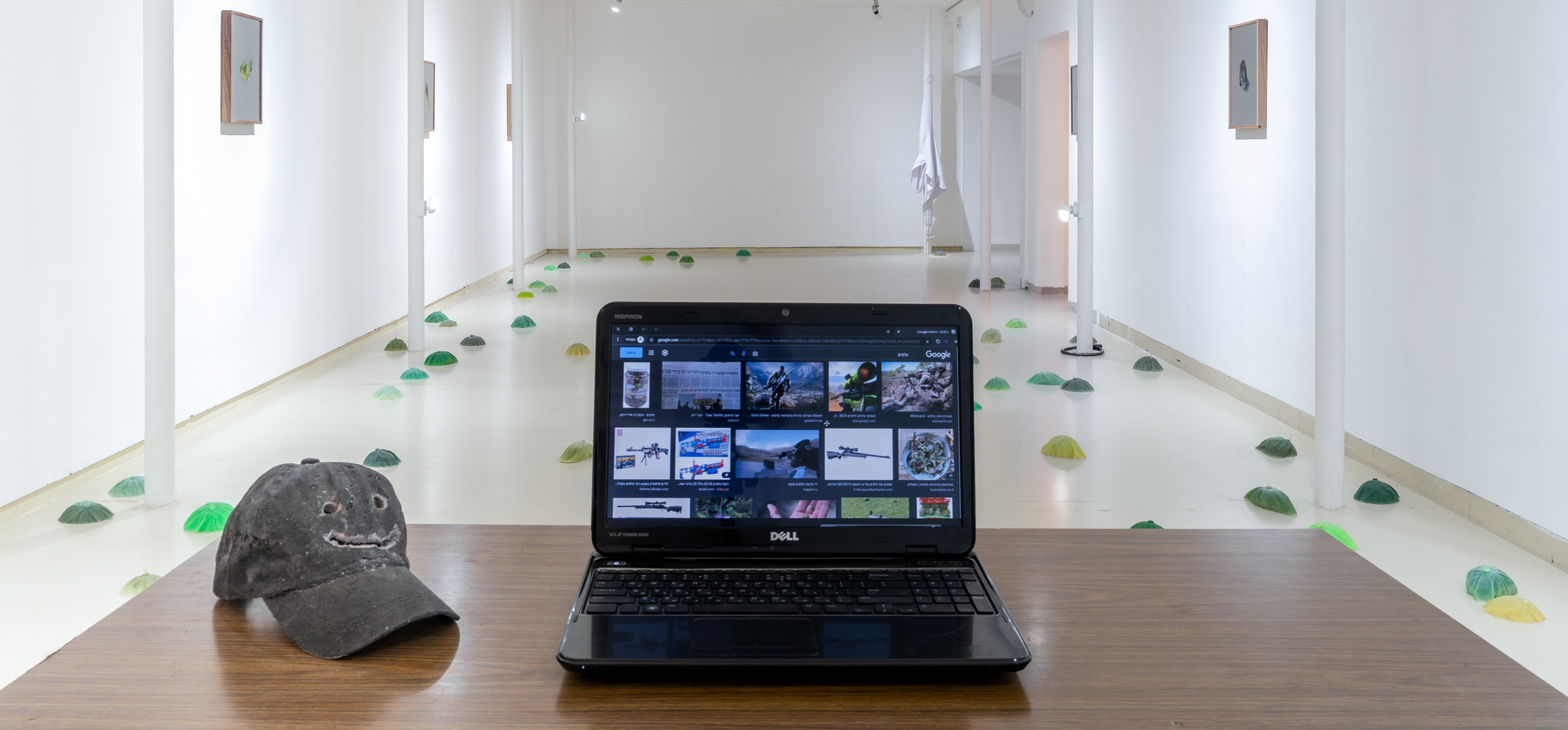 When Spring Falls Asleep
Site-specific installation: mixed media, variable dimensions


"The works in the exhibition trace the hints of commemoration in the collective consciousness, through objects, symbols and rituals. The interest in violence is secondary, the attention is drawn to the trail, the ripple, the petrifying remnant. Death hovers like a ghost, as in a séance, exposing the poetics of violence's shockwaves. Bruised, trampled flowers come together in an abstract, sterile painting, mummified and framed in a pathological act of squashing and flattening with a heavy roller. Moist flower mucus is blended with paint secretions. Identification of the flowers (corpses) is almost impossible. Machine guns, arms, bullets, snipers, uniforms, cut-up peaked hats, candles, skullcaps, grandfathers, fathers and sons, youth, command chains: all assembled into a restrained display, becoming emasculated, weakened, neutralized." [text by Tali Ben Nun]

︎︎︎ Video documentation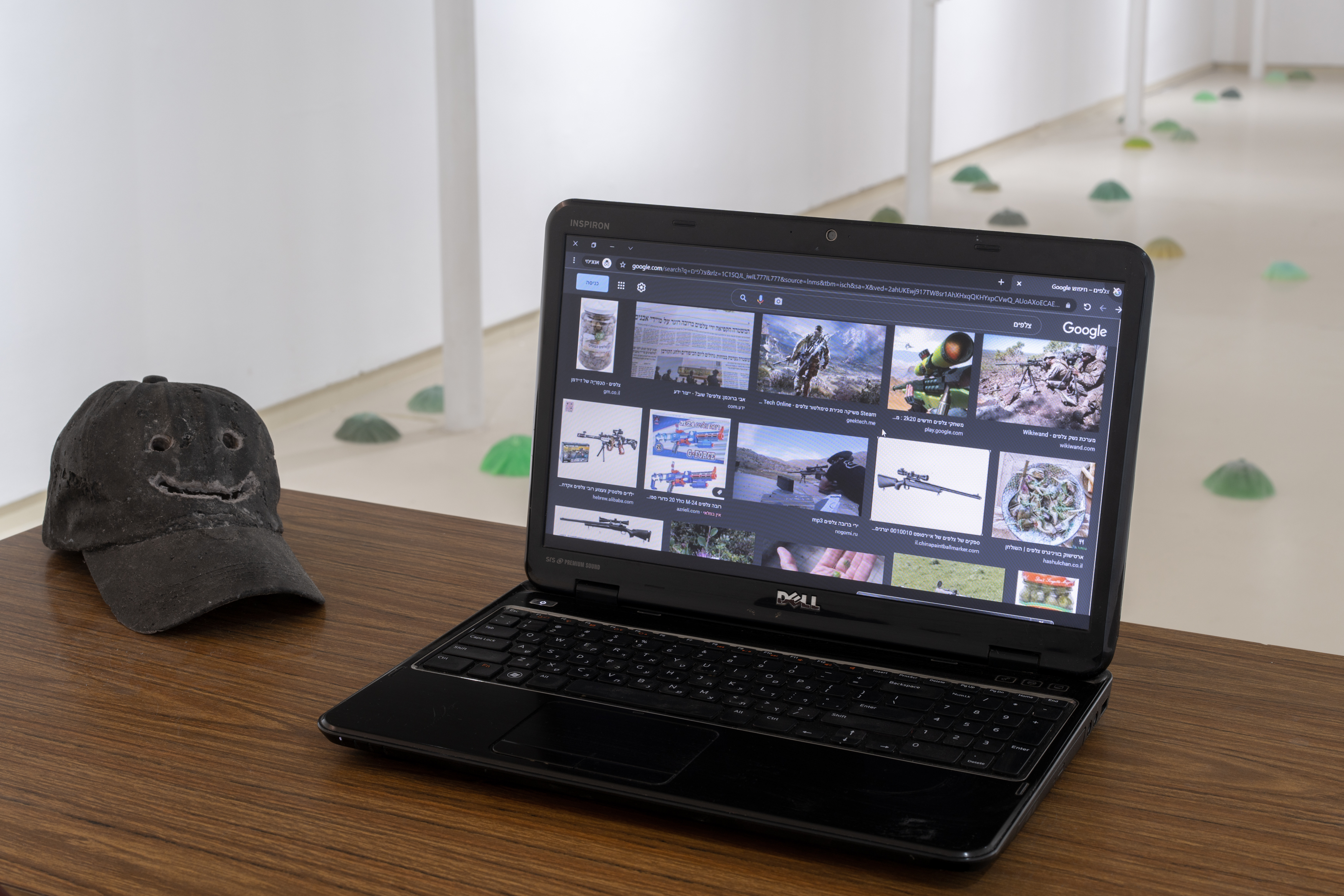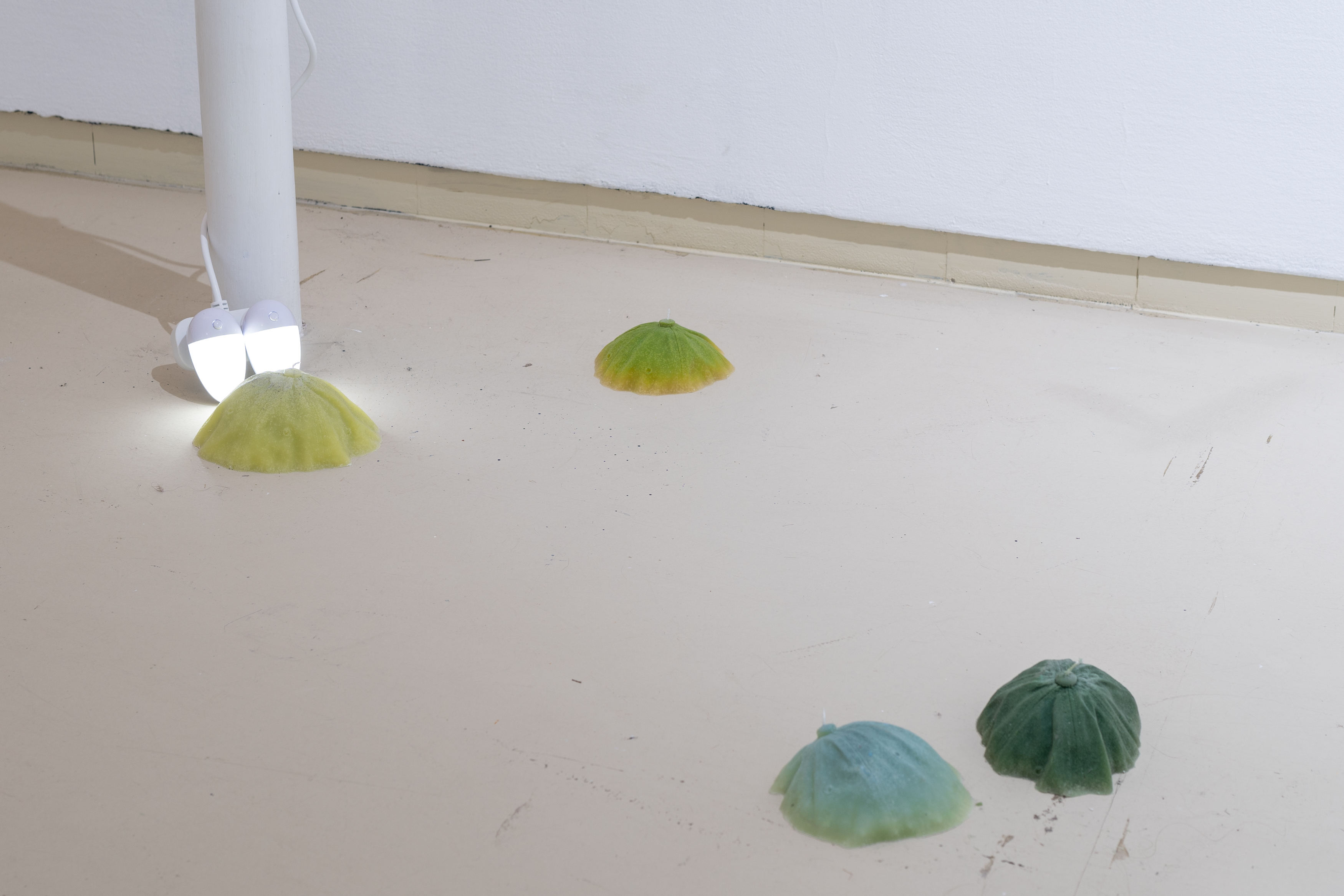 Incoming Call from Dad, 2021 (installtion view from "When Spring Falls Asleep")
Video, mobile phone and charger, variable dimensions

A mobile phone is connected to a charger, that is connected to the wall. The word "Dad" appears on the screen. The phone rings non-stop, shining like a vertical light fixture on the floor of the space, stuck in a loop: an incoming, continuous, never-ending call.


The Flowers Series
C-print on silver sticker, 32x46 cm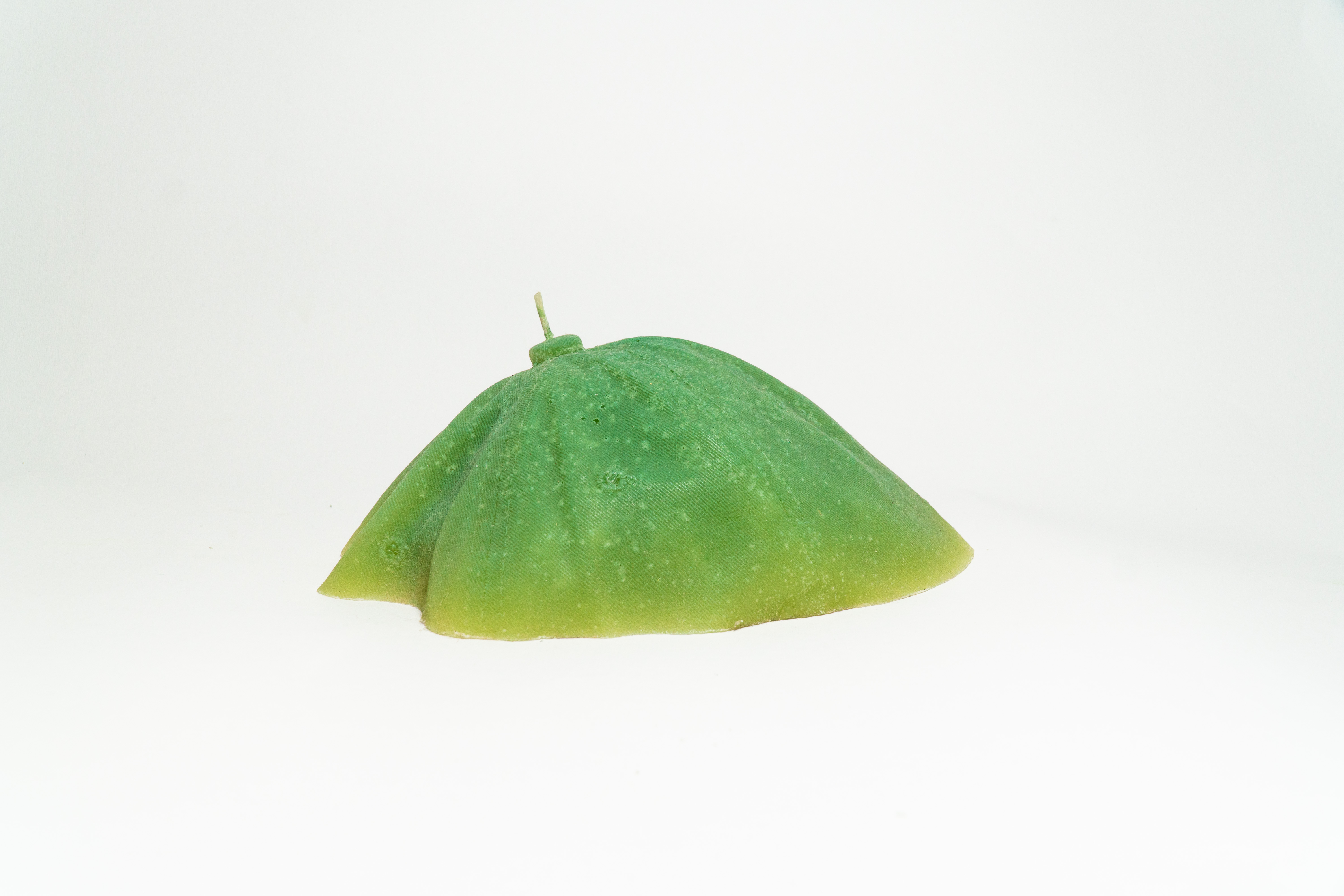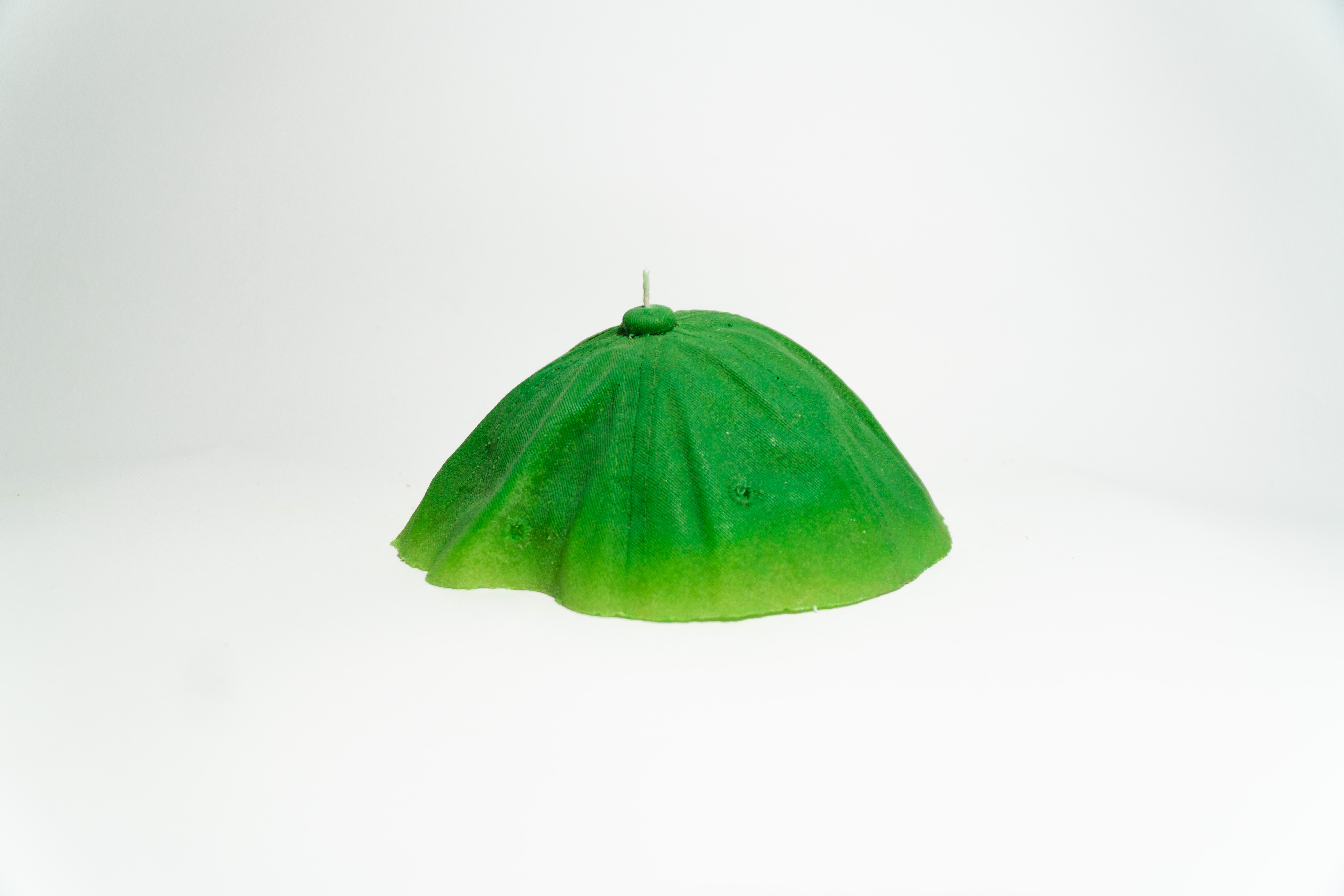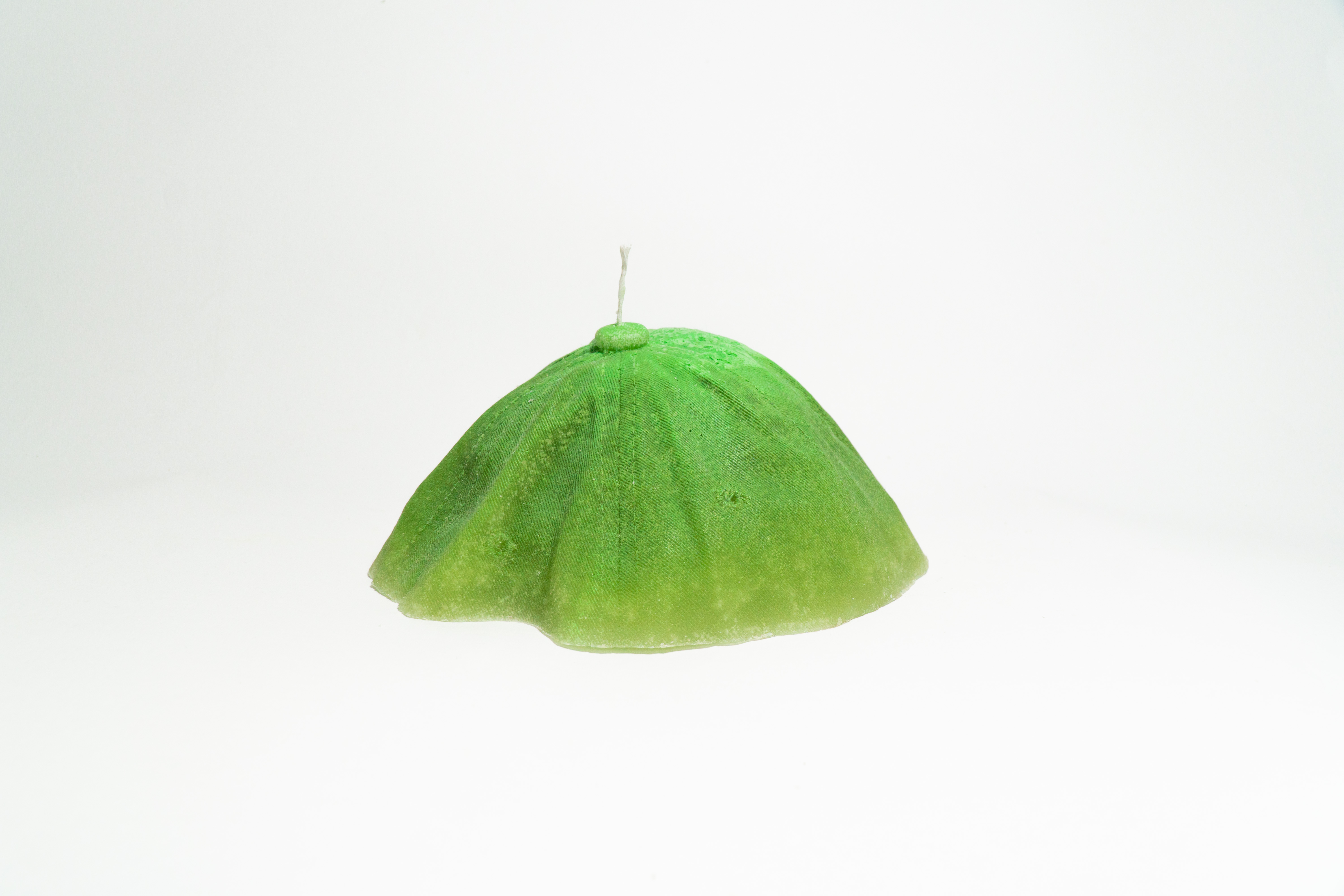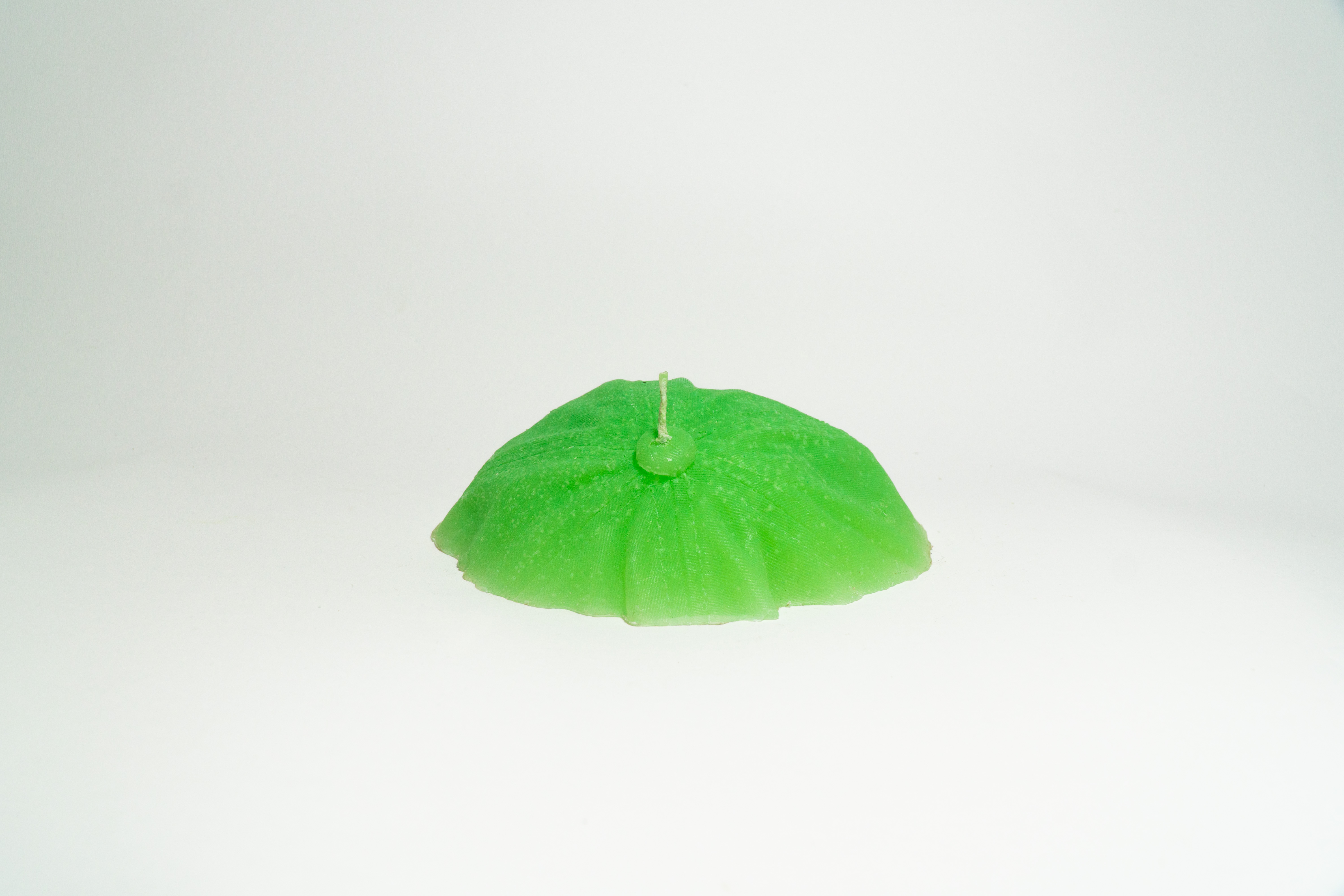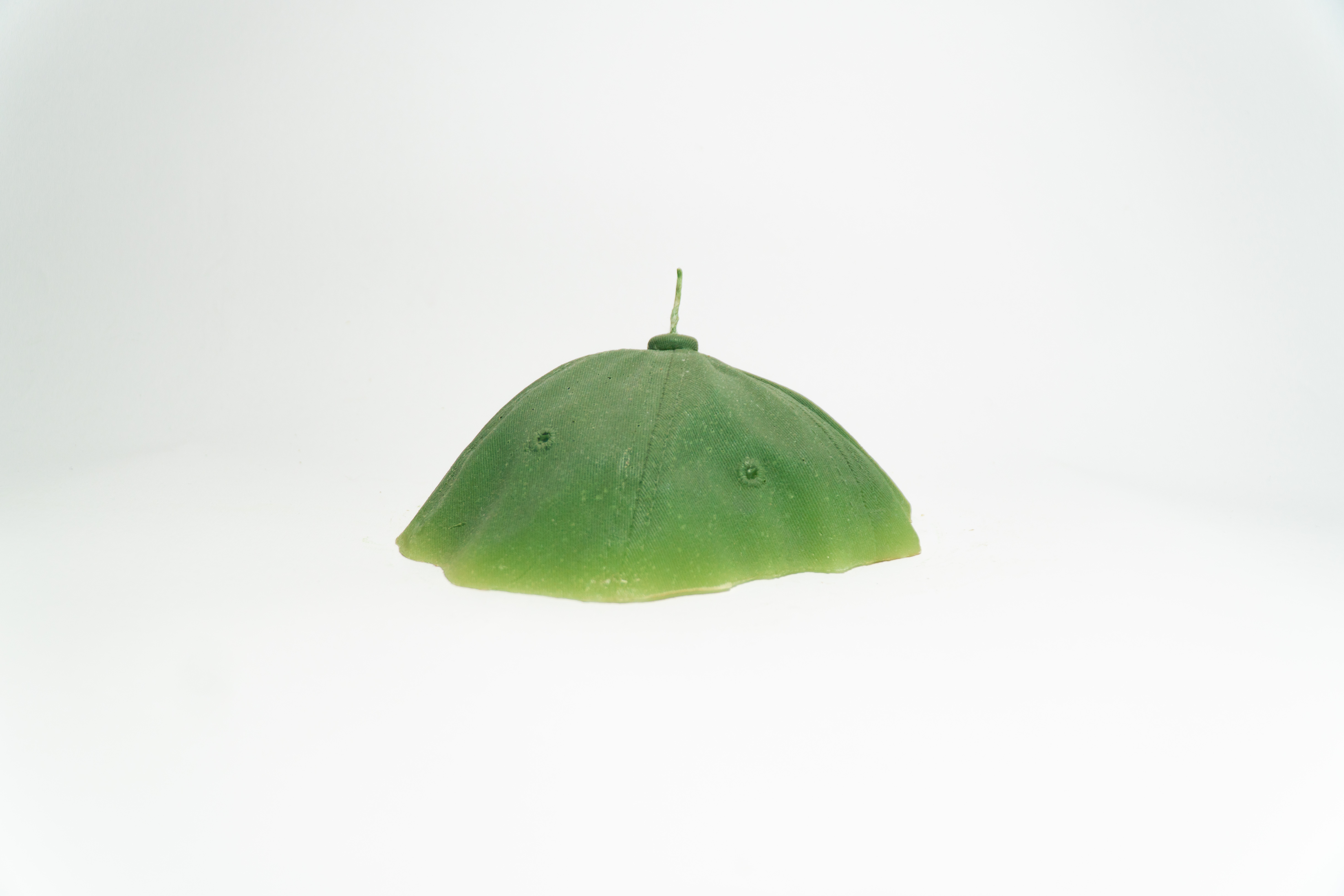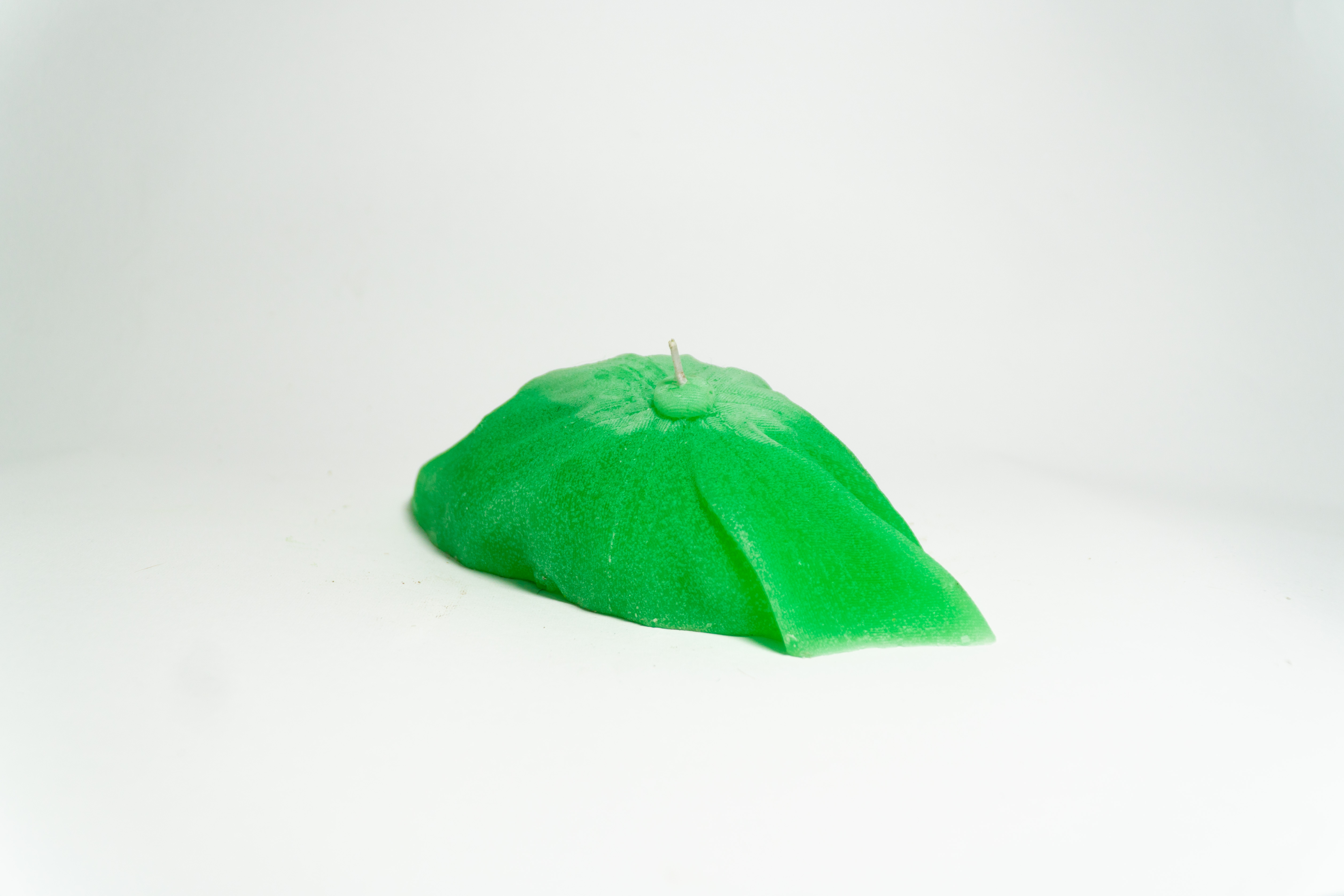 The Candle Cap Series
Wax, pigment, cotton thread, variable dimentions